Barcelona Europe Supply caters all your needs from:

Cruise Ships
Cargo Ships
Storage and handling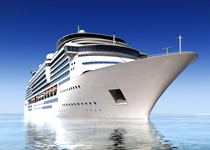 Our core business and the origins of our company relate to servicing the needs of cruise vessels.
With the cruise industry in mind, we tailored our facility and our processes to offer the best possible level of service.
Located just fifteen minutes from the port of Barcelona, with ability to handle goods at multiple different temperatures, from dry to deep-frozen, and the option to handle merchandise in-bond, we are in a unique position to manage all of yours needs, from consolidation of goods to fresh orders to emergencies.
Our proximity offers quick and easy access to major highways to the South of Spain and into the rest of Europe, thus enabling us to offer efficient and timely services in all major European ports.
One of the key factors within our organization lies in our personnel whom have for the most part actively served onboard cruise vessel, thus reflecting the familiarity to our business partners in providing smart efficient decisions 24/7 as we understand the industry that never sleeps.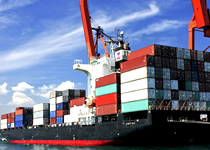 Our prime location, within close proximity to the port of Barcelona and airport and our ability to handle all different type of items gives us the flexibility needed to cover your needs, and the ability to act quickly on your request.
From technical goods to food and beverage and bonded storages, we are able to supply your vessels and support your logistical operations. No order is too large or too small, and we understand the importance of getting your merchandise on time every time.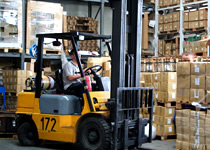 Whether you are looking for storage space (dry, chilled, or frozen), a consolidator or a distributor for your goods, we can accommodate all your needs efficiently and effectively. Our employees combine decades of experience in the international and local logistics markets, understand your needs and strive to provide you with the services, extra care, and real-time information you need to properly manage your goods.
With competitive pricing, state-of-the-art facilities, expertise, and professional perpetual software, we are the complete turnkey solution in Barcelona.
Amoung our key advantages are the following:
Competitive pricing
Availity of dry, cold and bonded storage
Consolidation
Distribución
Picking and distribution
24/7 online access to your stocks and product movement
Professional experienced management.
Contact us for more information